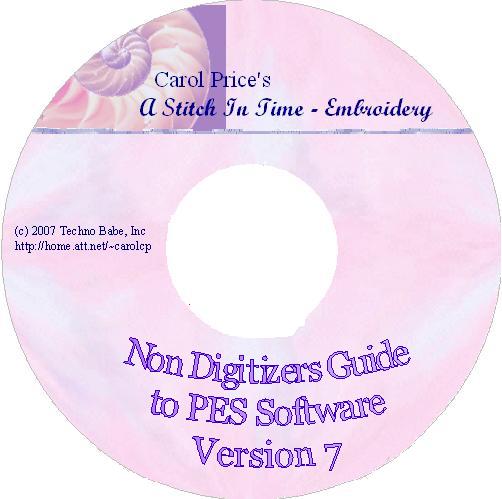 Click on label to view a PDF on how to stitch an appliqué lesson from the tutorial
This guide goes in detail step by step showing you in written form and videos the basics of using the Pe-design software. This guide is for beginner computer users. One computer cd-rom included in package.
Click on the image of the disk to view 2 pages from the tutorial - stitching appliqués. This is a PDF file, you must have Adobe Acrobat Reader installed on your computer to view this lesson.
Retail Price: $37.95 Dealer inquires welcome
Note: resale. copies, transfer of these items is not allowed as per the end user license agreement. Because of the nature of the product, we do not allow refunds of design sets or tutorials. If the software is defective, it will be exchanged for the same product.
Copyright (c)1998 - 2017 Techno Babe, Inc.