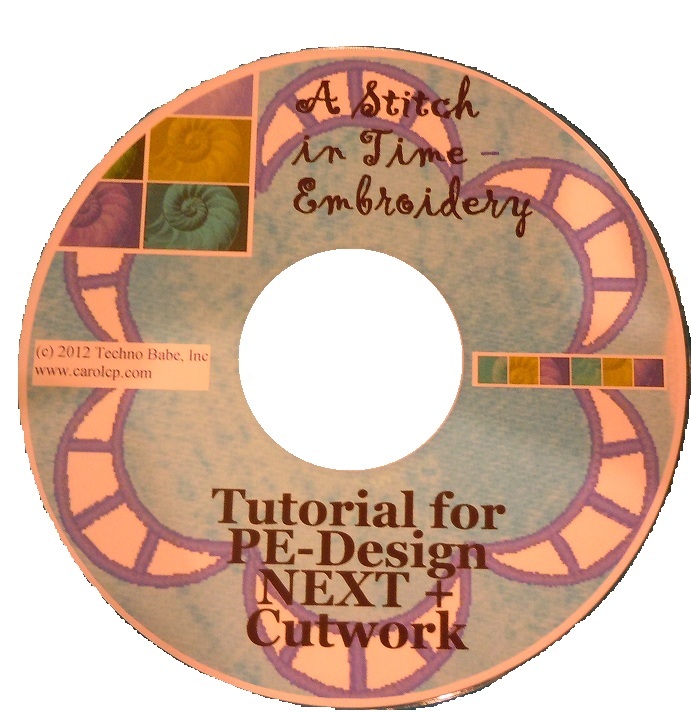 Tutorial for Brother™ .PE-Design NEXT 9.2 + Cutwork uprade. This tutorial only covers the cutwork upgrade. You will need to know how to use the other tools in PE-Design including the Manual Punch tools.
Twelve different lessons for PE-Design NEXT + Cutwork and basic information are included.
Retail cost: $15.50
Note: resale. copies, transfer of these items is not allowed as per the end user license agreement.
Included Lessons

Basic Cutwork
Cutwork from built in design
Applique and Cutwork
Stitch a design into the cutwork
Cutwork and freestanding lace
Basic buttonholes
Fancy buttonholes
Grommets
Patches
Cutwork letters
Cut border
Appliques





Copyright (c)1998 - 2017
Techno Babe, Inc.