This tutorial is for embroiderers who are new to computers or just need a little extra help. The tutorial was created using Windows XP. Most of the lessons will be applicable to Vista just remember that the screens will look slightly different.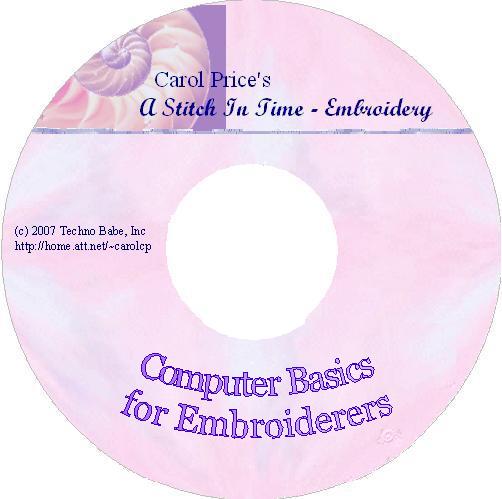 Lessons are covered both in a printable workbook and videos.
Retail Price: $27.95 Dealer inquires welcome
Note: resale. copies, transfer of these items is not allowed as per the end user license agreement. Because of the nature of the product, we do not allow refunds of design sets or tutorials. If the software is defective, it will be exchanged for the same product.
CONTENTS

Copyright (c)1998 - 2014 Techno Babe, Inc.